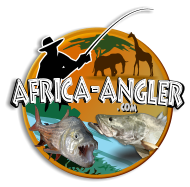 our sister site Amazon Angler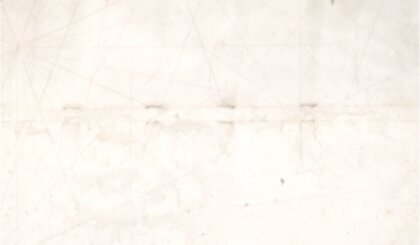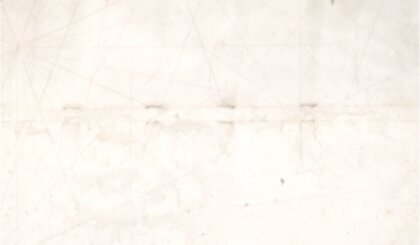 Combo Gorilla & Nile Perch Adventure
Visit the last free living mountain gorillas of this world and see the amazing landscapes of Central Africa. This expedition will bring you to the last mountain gorillas, chimpanzees and the magnificant wild life of Uganda. You will see some of the most amazing landscapes in East Africa and you will experience Africa at its best.
This expedition is a combination of safari adventures and amazing Nile Perch fishing in one of Africa's best spots! If you like the last adventures and crazy fighting fish, this is your African-Angler Expediton!
This package will lead you to one of the best Nile Perch destinations in Africa. You will fish for giant Nile Perch in a spectacular fishing spot in the African savanna.
We will fish from the shore and from boats with maximum two anglers per boat. Lure and bait fishing are the most common techniques for these river giants. Anglers will also have the chance of catching Vundu Catfish, Semutundu Catfish, Tiger Fish and other smaller river fish.
We will stay in a basic camp only a few minutes away from the majestic river Nile. Anglers will have the chance of seeing elephants, hippos, crocodiles, giraffes and all the other game of Africa while fishing the Nile river!
Huge Fish and Wildlife Everywhere
Gorilla Safari & Nile Perch Fishing Trip
Full-on fishing for Nile Perch, Vundu Catfish, Semutundu Catfish, Tiger fish, Awaka... anglers will fish different water in this huge area with hundreds of hot spots.
Day 1: All guests will fly to Entebbe airport, Uganda. Guests will be picked up by our expedition leader. From Entebbe we will drive along amazing landscapes until we reach our first Lodge located at one of Ugandas deepest crater lakes. We will spend one night here before we proceed with our journey the next day
Day 2: We will start the early morning on the next step of our expedition. We will drive through high mountains and volcanic landscapes all the way down to the last refuge of the Mountain Gorillas in Bwindi National Park. The landscape here will blow your mind. We will see the Rwenzori Vulcanos and we can look down into the wide Congo Basin with its active Volcanoes. A view you will never forget. We will rest in a small nice lodge.
Day 3: Today is the big day for us to track the gorillas. We will leave early in the morning and pick up our licenses and rangers. Depending on the location of these gorillas, tracking will start after a short drive. From now a dense rainforest lays in front of us. The chances of seeing the Gorillas are really high but can't be guaranteed. Depending on the location of the gorilla family in the forest, we may need to track them for several hours to reach them so we may be in the rain forest for more than seven hours before we finish the mission in the evening. Therefore guests should be in condition and healthy enough to manage an exhausting day!
Day 4: We will rest a bit longer this morning before we leave again for our track of today. We will cross the rainforest and Bwindi Nationalpark from South to North by foot. This 18 kilometer rainforest trail will give an amazing opportunity to see wildlife and nature of one of the last rainforests left in Africa. We will be picked up by our vehicle at the northern end of the park and then be brought to the Queen Elisabeth Park where we will stay the night in a tented Safari Camp.
Day 5: Today we will go on a game drive and will see some of the last free living Chimpanzees in Africa. This Chimp tracking will take place in a deep canyon right in the middle of the park. This canyon is separated by a river and we will need to find the Chimps in the dense forest. This part of the safari is also quite exhausting but will be rewarded with some amazing sightings. After a few hours we will go on game drive inside the park to see more game.
Day 6: Early the next morning we will again go for a short game drive before leaving for Kibale forest. In the late afternoon we will reach our nice guest house at the border of Kibale forest.
Day 7: Today is the day where we will reach Murchison Falls National Park. This longer journey will lead us via amazing crater lakes all the way up to Murchison Falls where we will stay in a tented safari camp right on the Nile. We'll get our fishing gear ready and enjoy the fantastic views on offer.
Day 8-12: 5 full days of fishing from morning to evening.
Day 13: Anglers will be taken back to Entebbe via the National Park. We will reach Entebbe in the late afternoon and guests will check-in at the airport on the same day. Depending on flight times, if necessary guests can also stay one night in our guesthouse, in case your plane leaves in the early morning next day.
13 Nights
£3,550 / 4,375€ based on double occupancy and two anglers (single supplements can be quoted for).
Minimum of 7 anglers are required for this trip.
Included:
• all airport transfers
• 2 nights in a guest house, B&B, double room
• 11 nights full board/half board, double room
• Gorilla and Chimpanzee Permits
• 13 days 4x4 including driver, fees and fuel
• all national park fees
• fishing licenses
• 5 days fishing with guides
• Soft drinks during fishing & safari
• personal tour guide
• Video- and Photo documentary
Not included:
• international flight to Entebbe
• fishing equipment
• tips & visa
• additional meals & drinks
• single supplement
• costs associated with medical advice and medication
* Prices are stated as a guide and may be subject to currency and seasonal variations. Please enquire for exact prices for the dates you are interested in.
**A 50% deposit is required to reserve places when booking. The remaining payment is due 90 days before arrival in Uganda.
See our Kit Page for a PACKING LIST advice & suggested FISHING KIT
Through our travel agent partners we are able to secure excellent rates for all your international and domestic flights and travel insurance that are not included in our packages.
Please ask for Details
Africa-Angler.com | African Fishing Trips - Gorilla Safari & Nile Perch Fishing Trip
All information above is true & accurate to the best of The Fish Finders Ltd's knowledge and belief
View our Terms & Conditions
Website Design by Qi Marketing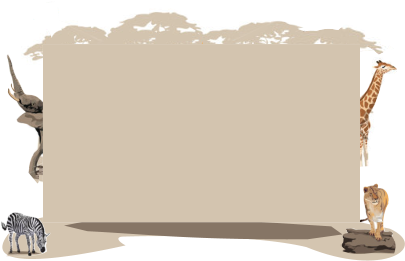 VIEW THE GORILLA & NILE PERCH VIDEO

Bwindi, Queen Elisabeth, Kibale and the Murchison Falls National Park
Nile Perch, Vundu Catfish, Semutundu Catfish, Tiger Fish, Awaka
Combination of amazing fishing and pure African nature!