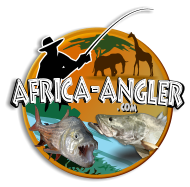 our sister site Amazon Angler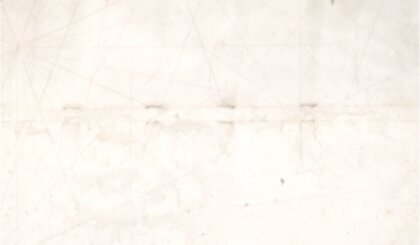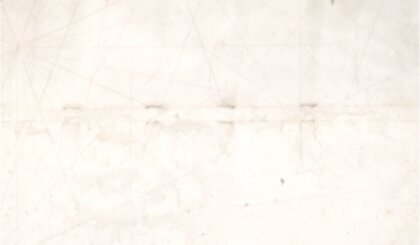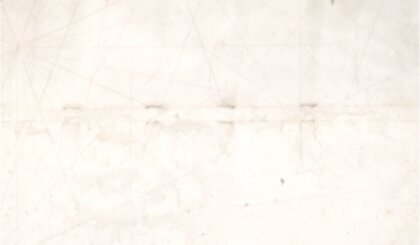 Matoya Fishing Lodge – Upper Zambezi
Nestling in Zambia's Western Province in the midst of Waterberry trees, approximately 600km from the capital city of Lusaka is Matoya Fishing Lodge (Lukulu). In the local language of Silozi it is the 'Litoya' tree that distinguishes the grassy, wetland enclaves of the Barotse floodplains known as the Matoya. Whether you are an avid angler or simply a nature lover, Matoya Fishing Lodge will provide you with the comprehensive and luxurious services needed for an ideal holiday.
The Lodge is open from mid to late April until mid-November when the fishing season closes.
Fish The upper Zambezi at Matoya Fishing Lodge
Matoya Lodge Zambezi Fishing Holiday
Matoya Fishing Lodge offers six thatched chalets which comfortably accommodate 12 people, and include a spacious dining area, lounge, swimming pool, plus a wooden deck that extends out onto the Zambezi River.
The fresh water game fishing experience is an adventurous angler's dream. The world renowned, extreme fighting tiger fish is endemic to the fresh waterways of the Barotse floodplains. This species, well known for its fierceness and leaping ability, has earned the reputation of being one of the world's toughest freshwater fish. The tiger fish vary in size, and are plentiful in this part of the Zambezi. Large bream and trophy sized tiger fish are plentiful.
Matoya is based on a section on the Upper Zambezi on the Barotse Floodplains. Matoya has already acquired a fishing and tourism license to operate in the area. Guests at Matoya Fishing Lodge do not require individual fishing licenses.
Fishing is undertaken on the 17-foot fibre glass boats which are customized to suit your every angling need. The boats have a flat deck at the front as well as at the back, ensuring a spacious area for the fly fishermen. The angling boats can take a maximum of two fly fishermen or three lure anglers out onto the waters at any one time in the company of an experienced guide.
Per person per night: USD$380 | £250
3 nights/2+ days ……….. $1,140 / £750
5 nights/4+ days ……….. $1,900 / £1,250
7 nights/6+ days ……….. $2,660 / £1,750
Included: Luxury accommodation, all meals and bottled water, boats and guides, 20 litres fuel per boat per day, daily laundry, unlimited fishing, airport taxes.
Not included: Additional fuel at $3.00 per litre (subject to change), beverages, tips, items of personal nature, visas, anti-malaria medication (consult your doctor), fishing tackle (available for hire and to be charged for if broken or lost), return flight from Lanseria to Matoya, international flights and airport taxes.
Fishing Tackle - Separate charges if is rented:
Rentals daily rates: Rod, reel and line $10
Tackle loss and damages: Lures $20, leaders $5, Effzetts $13, Hooks live bait $2.75, fishing line/braid set-up per reel $45
* All above costs are charged in US dollars and payments made in any other currency will be adjusted at the exchange rate at time of payment. The Euro and Pound Sterling costs above are set as a guide only.
** All prices are subject by Zambian law to an additional 16% VAT (Value Added Tax) to that stated.
***A 50% deposit is required to reserve places when booking. The remaining payment is due 90 days before arrival.
See our Kit Page for a PACKING LIST advice & suggested FISHING KIT
Through our travel agent partners we are able to secure excellent rates for all your international and domestic flights and travel insurance that are not included in our packages.
Please ask for Details
Africa-Angler.com | African Fishing Trips - Extreme Adventure Fishing
All information above is true & accurate to the best of The Fish Finders Ltd's knowledge and belief
View our Terms & Conditions
Website Design by Qi Marketing

The rooms, in the chalets are fitted with air-conditioning units to moderate the heat of summer. Each of the six luxurious thatched chalets enjoys their own breath-taking view of the upper Zambezi River. Two ¾ Beds are equipped with mosquito nets. Each bathroom has a wash basin, flush toilet and shower with hot and cold water.
Electricity to the lodge is supplied via a state-of-the-art solar system which has a generator as back up
We offer a variety of local as well as international gourmet foods. Our chefs produce homemade pastries, desserts, bread, and a large variety of hot and cold dishes. We are able to accommodate vegetarians and serve various halal dishes. Please let us know on booking if you have any special dietary requirements i.e. vegetarian, halal, wheat intolerances, allergies etc.
"Experience the Ultimate, Luxurious, Fishing Adventure on the Barotse Floodplains, Upper Zambezi!"
The Zambezi River system and Barotse floodplains offer more than 300 species of bird life. With such a variety you are likely to spot around the lodge waterfowl, raptors, hornbills, heron, fly-catchers, bee-eaters, the shy African Fin-foot as well as the predominant African fish-eagle. The nature trails offered will increase your chances of spotting dozens of other species.
Matoya Fishing Lodge is a 20-minute boat ride from the local town of Lukulu, which hosts an air-strip. Easy access from South Africa can be made by Air Charter from Lanseria Airport (Johannesburg). Alternatively, a 'pick-up transfer' can be arranged from Lusaka International Airport, from where after an overnight stop in the city, travellers complete the eight-hour drive to the Lodge.
CHARTER FLIGHTS - Lux Air, a reputable charter company flies to Matoya Fishing Lodge. From Johannesburg (Lanseria- South Africa) to Matoya Fishing Lodge (Zambia) return: (flight duration: 3h30min).
INTERNATIONAL FLIGHTS – From Johannesburg (South Africa) – Lusaka (Zambia) South African Airways, Daily Flights from OR Tambo International airport (South Africa). Approx. cost: from +/- US$ 490.00 return per person excluding Airport transfer to Matoya (one night sleepover in Lusaka and an eight hour drive)
Documents Required: South African passport holders do not require an entry visa to visit Zambia. Most other foreign nationals require a visa, which is obtainable on arrival at the airport. A valid passport is required.
Medical: Zambia is a malaria area. Matoya Fishing Lodge has made every effort to reduce the risk to our guests by supplying mosquito nets in the chalets, prophylactics are advised, so please consult your doctor or a travel clinic.
All visitors entering Zambia are now required to have a valid Yellow Fever Certificate. Please ensure that you have this before departure to Zambia.
Matoya Fishing Lodge has a first aid kit to treat minor ailments and injuries. Serious ailments and injuries can be treated at the nearby Mission Hospital (15km from Matoya), which is fully equipped and is staffed by medical doctors.
The Lodge has six boats in its fleet, powered by 60hp four-stroke motors which are guaranteed to minimize carbon emissions into the environment. There is 15 litres of fuel per boat per day included in the daily rate. Each boat is equipped with storage facilities for your tackle and equipment, a cooler box compartment, and live-wells for drifting bait. Snacks, local beers, cool drinks and bottled water are available on the boats and are pre-packed based on your personal requirements before the day's fishing.
Our experienced guides are all local Zambian guides who are very knowledgeable with basic conventional and fly-fishing techniques, as well as the river and birdlife in the area. They have developed various fishing tactics that they employ, depending on the time of year, ensuring that their guests catch. The guides are able to teach and assist both inexperienced, as well as experienced anglers. They will ensure that the correct tackle is being used as well as assisting with rod and tackle setup.
Matoya offers the following types of fishing methods (depending on guests' requirements, fishing conditions, and the time of the year):
• Fly-fishing, spinning, trolling and drift baiting for tiger fish.
• Fly-fishing, spinning and worm fishing (we supply the worms) for bream.
Matoya Fishing Lodge follows a strict catch-and-release policy to preserve the precious fish resources of the pristine Upper Zambezi River and Barotse flood plains. Guests are allowed to remove their fish from the water to be weighed and photographed provided the fish are handled carefully, under the supervision of our guides.
Guests are welcome to bring their own fishing tackle, although they may hire fishing tackle (suitable for trolling spinning and drift baiting) from the lodge. It is recommended that fly fishermen bring their own fishing tackle.
The following fish species can found in the area around Matoya:
Tiger fish, Nembwe (Olyfkurper), Redbreast Tilapia (Rooiborskurper), Threespot Tilapia (Driekolkurper), Greenhead Tilapia (Groenkopkurper), Pink Bream (Ligroos-kurper) – 'Pink Happy', Green Bream (Groen-kurper) – 'Green Happy', Thinface Largemouth (Smalkop-kurper), Humpback Largemouth (Kromkop-kurper), Sharp Tooth Catfish.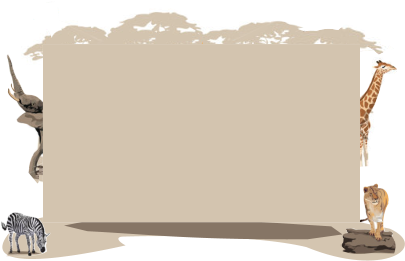 The upper Zambezi River in the Barotse flood plains
Mid-late April to mid-November
Tigerfish ~ Nembwe (Olyfkurper) ~ Redbreast Tilapia (Rooiborskurper) ~ Threespot Tilapia ~ Driekolkurper) ~ Greenhead Tilapia (Groenkopkurper) ~ Pink Bream (Ligroos-kurper) – 'Pink Happy' ~ Green Bream (Groen-kurper) – 'Green Happy' ~ Thinface Largemouth (Smalkop-kurper) ~ Humpback Largemouth (Kromkop-kurper) ~ Sharp Tooth Catfish
Fish in luxury on the upper Zambezi
$380 / £250 per person, per night