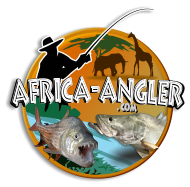 our sister site Amazon Angler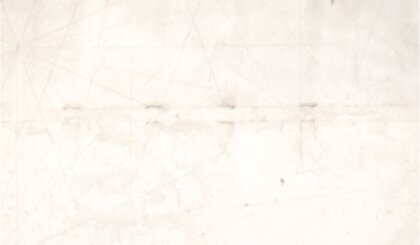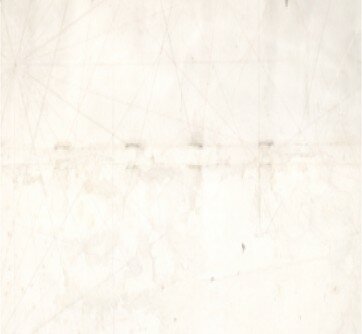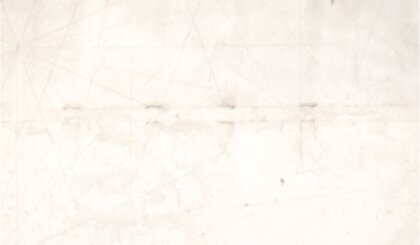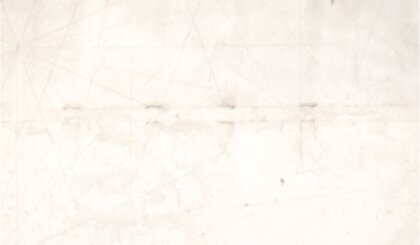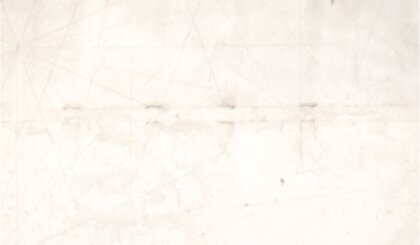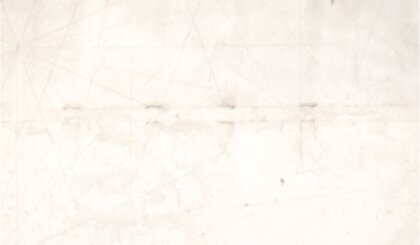 Royal Zambezi Lodge is an ideal place to stay when combining a visit to Victoria Falls. It works perfectly for a family safari holiday or fishing trip, yet also as the romantic setting for honeymoon couples. The lodge offers the ultimate in comfort & luxury, with unrivalled game viewing accompanied by professional guides, a luxury spa and world-class lure and fly fishing.
With a classic design of thatched roofs and an open plan reception, dining and lounge area, the Royal Zambezi also offers a relaxing environment for anglers with a touch of luxury. The open veranda gives shade from the midday sun and the hardwood deck terrace extends over the shallow banks of the Lower Zambezi River. In the evenings, guests can gather at the Sausage Tree Bar for drinks before dinner is served, bragging and story-telling about the day's activities or simply relaxing and taking in the sounds of being in the middle of the National Park. The Zambian lions can often be heard calling the Zimbabwean lions across the river!
The Royal Zambezi Lodge Fishing Holiday
The Lower Zambezi offers one of the finest fresh water angling experiences in the world. Although it is a year-round activity, the best time to catch tiger fish is between September and March*.
Royal Zambezi Lodge is situated only five minutes drive away from the Lower Zambezi National Park, and in a Game Management Area (GMA) which is home to huge herds of elephant and buffalo, and offers frequent and reliable lion and leopard sightings. Our qualified and enthusiastic guides have over 50 years of experience guiding in the Lower Zambezi Valley. The river is an ideal place to view both wildlife and birdlife - the riverine ecosystem hosts spectacular birdlife. Clients can opt for open vehicle drives, night drives, walking safaris or boat trips for game-viewing or photographic safaris.
The Lower Zambezi National Park covers an area of 4092 square km. Most of the game however is concentrated along the valley floor due to the escarpment along the northern end acting as a physical barrier to most of the park's animal species. The park is home to large herds of elephant and healthy populations of lion, leopard, side-striped jackal, hyena, hippo, buffalo, zebra, waterbuck, and many other antelope. Less common but a very special treat are the African wild dog and aardvark.
Day 1: Flights usually arrive into the airstrip at approx. 2pm and from here it is a 10-minute drive to the lodge. Arrive and you are met by lodge manager who will give you an introduction to the lodge and show you to your rooms. You can opt to relax for the rest of the day, or head straight out onto the water with your private guide and boat.
Day 2 Onwards: Fishing every day, starting from 5.30/6am each morning. Arrange times with your private guides throughout the day and choose which parts of the river you wish to fish. Activities are included in your stay and you can choose at any time to have a break from fishing and join a game drive, go canoeing or take your boat for a game cruise on the river until sun down.
Final Day: Depart by vehicle to the airstrip where you will board a small plane back to Lusaka.
LOW SEASON (December to March)
$450 ppp/n (sharing)
Family unit $1,250
MID SEASON (April to June)
$575 ppp/n (sharing)
Family unit $1,500
HIGH SEASON (July-November)
$785 ppp/n (sharing)
Family unit $1,800, 1350€
* Our family units are with 2 parents and 2 children. Extra children under 12 yrs old @ $100 surcharge
** Children 12 yrs and over are classed as adults
All above costs are charged in US dollars and payments made in any other currency will be adjusted at the exchange rate at time of payment. The Euro and Pound Sterling costs above are set as a guide only.
Included: All meals, house wine, local beer and all non-premium drinks. Basic fishing tackle. Transfers to and from Royal air strip. Two daily activities.
Not included: Park entry fees, Spa treatments, Champagne and all premium drinks, fly fishing ($50 pppd) Royal airport arrival and departure fees ($25 pp), International airfares to and Lusaka Airport and Royal Airstrip, tipping, passports, visas, meals other than in camp, costs associated with medical advice and medications for your trip, lures, fishing tackle etc.
*A 50% deposit is required to reserve places when booking. The remaining payment is due 90 days before arrival in Zambia.
** All prices are subject by Zambian law to an additional 16% VAT (Value Added Tax) to that stated.
Equipment such as fishing rods, lures and tackle is inclusive in the price however please note this is basic fishing equipment. We would recommend that experienced fisherman bring their own specialist rods and preferred tackle.
See our Kit Page for a PACKING LIST advice & suggested FISHING KIT
Through our travel agent partners we are able to secure excellent rates for all your international and domestic flights and travel insurance that are not included in our packages.
Please ask for Details
Africa-Angler.com | African Fishing Trips - Extreme Adventure Fishing
All information above is true & accurate to the best of The Fish Finders Ltd's knowledge and belief
View our Terms & Conditions
Website Design by Qi Marketing

Expert resident guides lead fishing excursions on new, fully-fitted aluminium boats. For guests who are new to fishing or fly-fishing, our guides provide expert instruction and assistance. Rods, tackle and flies are provided although enthusiasts may bring their own gear. All fishing is on a catch and release basis.
Health Information:
Travellers must note that on entering Zambia immigration, they may be asked to present an up-to-date YELLOW FEVER vaccination certificate. This is now law in Zambia.
The Lower Zambezi is a malaria affected area so appropriate prophylactic like Malarone is advisable.
Visas:
At point of entry into Zambia, you will be required to buy a tourist visa. A single entry is approx. 50$USD and a double entry visa is 80$USD.
Airports:
Anglers must travel to Lusaka International Airport, Zambia. British Airways Emirates, Klm, Ethiopian, Kenyan and South African Airways operate flights to the airport from all major cities, via O.R. Tambo International Airport in Johannesburg, SA.
From here, you must catch a small plane. Royal Air Charters and Proflight Zambia offers flights into the LZNP and onto the Royal Air Strip. These flights can be booked online.
The Royal Zambezi Bush Spa has been inspired by the natural beauty surrounding the lodge and is Zambia's first and only bush spa. Its minimalist design exudes an air of complete balance, peace and tranquillity offering you the ultimate refuge to restore the mind, body and spirit.
The Royal Zambezi Bush Spa
We pride ourselves on the attentive team of qualified therapists who are on hand to provide you with a wide variety of massages, facials and a host of other therapeutic and beauty skin care treatments. Many of these use local indigenous ingredients from the African bush further emphasising its beauty and enchantment.
The spa is positioned around the central courtyard where the inviting aroma of burning scented candles fill the air from the two treatment rooms. You are also invited to use the cooling plunge pool and outdoor Jacuzzi with its breathtaking vista across the river - the perfect way to while away those lazy afternoons. There is also the beautifully appointed lounge area where you can sip fresh juices accompanied by the remarkable sights and sounds of the resident flora and fauna.
Royal Zambezi Lodge, an intimate family-owned property, is situated on the banks of the mighty Zambezi River on the edge of the unique Lower Zambezi National Park, directly opposite Mana Pools, Zimbabwe. The design of Royal Zambezi Lodge allows nature and the environment to play a leading role in ensuring the relaxed pace and magical experience enjoyed by guests.
Each suite is equipped with all necessary amenities and free wi-fi is available from your rooms. There is very little or no mobile phone coverage, even if you are on roaming.
There is a swimming pool on the main deck, but if you really wanted to splash out - the Presidential Suites have their own private pools and day beds.
Enjoy a delicious breakfast overlooking the Lower Zambezi River, where our team of expert chefs will prepare dishes to order or simply whizz up a healthy smoothie.
Lunch need not interrupt a good day's fishing or game drives. With the option of a gourmet picnic lunch or a full outdoor buffet in the National Park, complete with white linen tableware, the concept of outdoor dining takes on a new dimension.
Dinner is served at private tables under the stars, or by a roaring fire on a cooler night. Alternatively guests may relax in their rooms and have dinner brought to them on their private deck. To celebrate special occasions, guests may enjoy drinks by a camp fire and a candlelit dinner on a deserted island on the Zambezi.
Fishing with lures, bait and flies is the norm here but guests can also catch tigers fish and other species with cutbait. Small fish called 'Chessa' or 'Bulldogs' are found in abundance on the banks of the river and will be prepared for use on board. Sharptooth Barbel and Vundu Catfish are caught with heavier tackle, cutbait and also using a local soap called Chik as a bait.
One of the best ways to experience the true beauty of the river and get up close to animals on the river banks is by canoe. These trips are arranged with professional guides who have a vast knowledge of the wildlife and birdlife of the area. There are few things more relaxing than drifting gently down the river in a canoe. Whether exploring the hyacinth studded channels, getting up close to elephant, buffalo and hippo or bird watching, this is the best way for guests to experience the Zambezi. There is the option of morning, evening or full day excursions.
The Lower Zambezi National Park is an IBA (Important Bird Area) and therefore of global conservation significance. Over 300 species of birds can be found here. The African fish eagle, Zambia's national bird, is commonly seen and heard.
One of the most memorable sights to be seen in the Lower Zambezi valley is that of elephants swimming across the enormous Zambezi River. This, along with buffalo and waterbuck "island hopping", can all be viewed from the comfort of the lodge. As the lodge is unfenced it is not uncommon for game to wander through, in particular elephants are often found meandering their way down to the water, halting occasionally to help themselves to the leaves on the sausage trees.
Hippos are everywhere in these waters, along with resident crocodiles. Hippos and Antelope are often seen from the deck of your accommodation and lions are never far away. This part of the National Park is a hot spot for the elusive leopard. Bird life on the river is spectacular and best seen on the early morning excursions.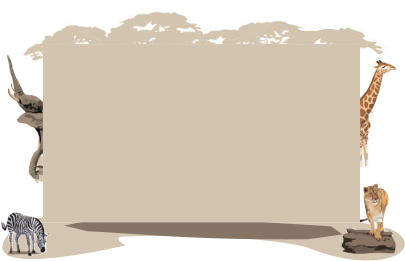 VIEW THE ROYAL ZAMBEZI VIDEO






Just outside the Lower Zambezi National Park, opposite Mana Pools World Heritage Site
LOW SEASON (Dec-March)
MID SEASON (April-June)
HIGH SEASON (July-Nov)
Luxury Suites on the Zambezi River
Tigerfish ~ Tilapia ~ Bream ~ Vundu Catfish ~ Sharptooth Catfish Barbel
Adventure fishing and game viewing in style on the Zambezi
LOW SEASON: $450 p/person, p/night
MID SEASON: $575 p/person, p/night
HIGH SEASON: $785 p/person, p/night