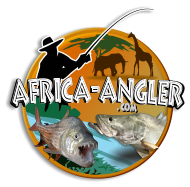 our sister site Amazon Angler




The threespot, redbreasted & greenhead Tilapia are found in the Zambezi river.
Tilapia in the Zambezi are found in schools in well vegetated rivers, flood plains or swamps usually close to the water's edge. They feed on plants, algae, insects and crustaceans and can attain a length of 50cm. They can be caught on small lures, flies and worms.
Tilapia - African Game Fish
Africa-Angler.com | African Fishing Trips - Extreme Adventure Fishing
All information above is true & accurate to the best of The Fish Finders Ltd's knowledge and belief
View our Terms & Conditions
Website Design by Qi Marketing

Website Design by Qi Marketing