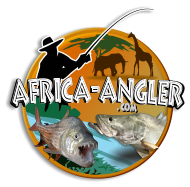 our sister site Amazon Angler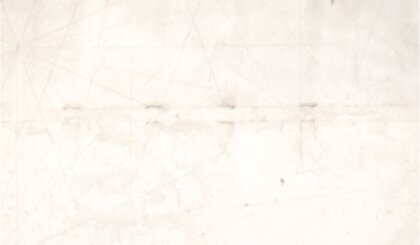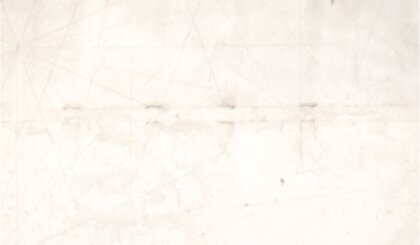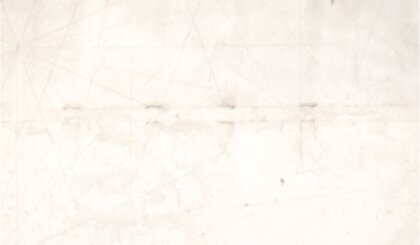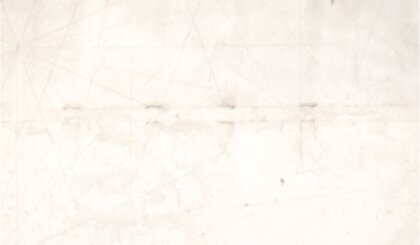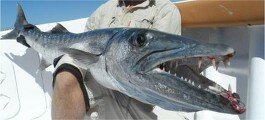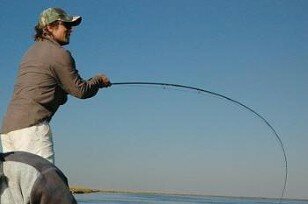 Fishing tactics for tiger fish, nembwe, bream, sharptooth, tilapia and vundu catfish and other species are many and varied and most lodges either supply or rent tackle. The guides are all top-notch and professional and will help you along the way to adopt the right methods.
If I was restricted to just three outfits, I would take the following:
Fly Fishing
7-9 Wt fly rod with interchangeable reels of intermediate and fast-sinking, 20-30lb straight mono leader, a thin 6" wire leader and a shiny streamer fly. Tigers are everywhere in the system but love fast water, cascades, ends of rapids etc. and the glides below. Cast to rocks and structure and fast strip your fly back to the boat. Tigers are angler-friendly in that they will not head straight for structure when hooked, but instead make blistering runs and jump all over the river in a real acrobatic show. Nembwe, tilapia, bream and sharptooth cats will attack smaller flies and lures also in many of the same situations you will find tigers in.
Spinning
A medium-light strength spinning outfit loaded with 20lb braid, a thin 6-9" wire leader and snap with either a small-medium spinner, spoon, minnow bait or surface lure and expect to be hit on the run by these ferocious predators. Big tigers will strip off line in incredibly long runs, while the smaller ones are much easier to handle. Cast to structure, fast water and rips and also into the glides and sand bars. Nembwe, bream and sharptooth cats will also hit smaller lures and spinners.
Bait Fishing
A medium-heavy strength baitcasting outfit that I would use for big tigers (and for vundu cats in the lower Zambezi) involves 30-45lb braid with a 9" wire leader with a snap, larger lures like the deep diving Rapalas, larger spoons and spinners. A big tiger will still be able to strip off line but will be easier managed if the tackle is beefed up. Still be ready for the tussle of your life if a 15lb+ tiger snaffles your lure. Hang on tight! The bigger nembwe, tilapia, bream and sharptooth cats will handle a larger lure but in general, only the large tigers will attack the larger lures.
Vundu Catfish Gear
Vundu are normally nocturnal but can be caught during the day. Either with a lead weight on the bottom or simply drifting, anglers can use heavier outfits to cast cutbait out into likely looking haunts and deeper water while enjoying a cold one (beer!). Vundu in the Lower Zambezi have been recorded over 120lb.
African Fishing Tactics & Advice
The two main species we target here are Nile Perch and smaller tiger fish. Being a lake situation, fishing tactics are very different from river tactics.
Nile Perch
These leviathans of the deep tend to live around underwater peaks and troughs and will hit at most lures passing their noses. Sometimes Perch will saunter up to the shallower drop-offs around the islands and rock faces to hunt for baitfish and that's when lighter tackle comes into its own. Smaller lures, jigs and flies are used to tempt these big fish out of the caves and crannies of the big rocks. With heavier gear (uptide rods, 80lb braid and big deep-diving lures) trolling is the best method to use to bring these giants up from the depths.
Tiger Fish
Although mostly smaller than their Zambezi cousins, some nice-sized tigers are often caught while casting from the shore. Smaller jigs, lures, spoons and spinners are required but as tiger fish frequent the same areas as Perch, you can often find yourself attached to a huge beast on 10lb line! Medium-light spinning or baitcasting set-ups are used for these tigers that can reach over 15lb here and great fun can be had catching them while the perch fishing has gone quiet for a while.
Vundu Cafish
Vundu are normally nocturnal and anglers can use their heavier outfits to cast some cutbait out into the depths in the evening or at night while enjoying a few drinks aboard their live-on boat. Vundu can grow to over 65lb in Lake Nasser.
Copper Sharks
This species is the No1 reason why so many anglers come from all over the world to fish on Namibia's Skeleton Coast. Enormous sharks that have been reported to grow to over 600lb and the average weight of sharks here is well over 100lb. Not bad from the shore!!
The fishing from this coast is mostly using 14' purpose-made beach rods and multiplier reels, that suit the strength of species being sought. The guides will bait and cast all tackles as required. However for the experienced angler, they can undertake these tasks themselves as they wish. Casting these long rods and beach casting reels is a challenge though. Big hooks with wire leaders baited with fish chunks are used and heavy leads and are essential to keep the bait in the surf and also for a good hook-up rate.
Once the shark is on, it will take a long time to bring it in. Arms, legs and back will feel like breaking, but once the fish has been landed and released, it's amazing how anglers recuperate so quickly and want to get stuck in again and again!
Gummy Sharks
These smaller members of the shark family can also pick up baits intended for their larger cousins and they put up a good scrap too. You won't get bored on the Skeleton Coast.
Kobs
These fish related to the Aussie Jewfish and Atlantic Corvina/drum are strong combatants with stamina. Also caught on cut bait and lures, they will put up a real fight on lighter tackle. Growing to over 70lb, these long-scaled fish are great sport on lighter tackle in the surf.
Steen Bras
Fished the same way as for kobs, steen bras will more often take smaller baits. They are heavy fish reaching 65lb and anglers should be prepared for a right beating from these burly bruisers.
Although all tackle is included in our Skeleton Coast Trip, anglers are always encouraged to bring some of their own and try out various methods on their own.
Africa-Angler.com | African Fishing Trips - Extreme Adventure Fishing
All information above is true & accurate to the best of The Fish Finders Ltd's knowledge and belief
View our Terms & Conditions
Website Design by Qi Marketing


This page covers African Fishing tactics broken down into the following general areas:
We have many tactics to use on the Red Sea for many different species. Again, if I was to choose 3-4 tactics it would be the following: trolling, jigging, popping and bottom bait fishing.
Trolling
This method is a great way to get stuck into fish quickly. Many species of tuna, wahoo, Spanish mackerel, GTs, barracuda and golden dolphin fish (mahi mahi) are caught trolling a variety of surface, mid-level and deep-diving lures. It's not uncommon for four rods to 'go off' at the same time with multiple hook-ups. Heavy baitcasting and trolling gear is used to handle these bigger lures and big fish!
Jigging
With either plastic jigs or the new butterfly metal jigs, this is a real work out in every sense. Jigs are let down and stripped/jerked back up to attract many species including grouper, dogtooth tunas, GTs, red bream and plenty of other hard-fighting reef fish. Specially-designed, short jigging rods coupled with high-speed jigging reels loaded to the brim with heavy braid are used to work these lures effectively. It's tough but rewarding work.
Popping
There is nothing like seeing a lure retrieved fast to the boat being hounded by a marauding pack of GTs! Big cup-faced poppers are launched out over the reef and popped/stripped back at a fast pace to produce some incredible top water explosions. Huge GTs, groupers, tunas and even sharks smash these big lures using this exciting, invigorating and very visual technique. Fish chase these lures until they 'kill' them! Your jigging outfit can also be used for popping as a long cast and a fast retrieve are needed to work these baits properly over the waves and reefs.
Bottom Bait Fishing
With so many reef fish of every colour, size and shape to be had, bottom bait fishing is a rewarding and less tiring way to bring denizens of the deep up to the boat. Many of these fish are easily handled on lighter gear. A medium spinning or baitcasting outfit can be used with the appropriate sized lead sinker to keep on the bottom. Again, while using smaller baits and lighter gear, imagine what would happen if a 50lb grouper or a huge red bream took your bait. Always be prepared!!