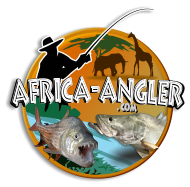 our sister site Amazon Angler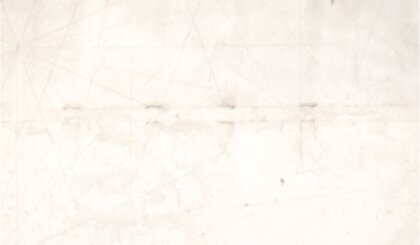 Island Lodge is the more private and exclusive of the two lodges at Royal Chundu. Located on Katambora private island, the lodge is surrounded by gentle river channels and dotted with Baobabs and two thousand year old Jackelberry trees. There are four magnificent suites on the Island . Each suite has a spectacular deck, a large open-air bath, a glass-walled double shower as well as air-conditioning, a fan, mosquito net and a king-size, extra-length bed. There is an intimate boma area for outdoor evening meals, two lounges, a dining room, private dining decks, an infinity pool as well as complimentary WIFI.
The Royal Chundu Lodge Fishing Holiday
Royal Chundu is renowned among the professional angling fraternity for its superb fly fishing. It's the choice of serious fisherman and offers an exciting introduction for the novice too.
A range of Safaris day trips are available from Royal Chundu that explore the amazing wildlife of the nearby Chobe National Park in neighbouring Botswana.
Day 1: Arrival at Livingstone airport 12:30 and meet Royal Chundu guide/driver, transfer from LVI airport to Royal Chundu, orientation with the check-in, lunch on the lodge deck overlooking the mighty Zambezi River, relaxation & leisure time, evening complimentary sunset cruise on the Zambezi River, silver service dinner at the lodge.
Day 2: Breakfast at the lodge deck overlooking the Zambezi River, signing of the passport form for the border crossing, road transfer for 15 mins drive to Chobe for transfer $35 pp, private full day Chobe game drive with lunch, carry your passport for the border crossing $165 pp, road transfer to Royal Chundu, relaxation & leisure time, silver service dinner at the lodge.
Day 3: Breakfast at the lodge deck overlooking the Zambezi River, road transfer to Livingstone for the activities, shuttle cost is $100, 15 mins Helicopter Flip over Victoria Falls for $175 pp, free guided tour of the mighty Victoria Falls on the Zambian side, Curio Markets near the Victoria Falls area, transfer to Livingstone Island, suggesting lunch visit to Livingstone Island inclusive of the wines / beers by the edge of the Victoria Falls $145 pp, (please carry swimming gear for the Rock Pool on the Island), suggesting visit to the Elephants experience and Elephant Back Safari Ride $165 or Lions & Cheetah Encounter $170 pp, transfer back to the Lodge, silver service dinner at the Lodge.
Day 4: Early morning tiger fishing trip (for anglers not having their own tackle, $10 tackle hire pp), breakfast back at the Lodge deck overlooking the Zambezi River, then continuation of fishing trip, Royal Chundu signature canoeing with stop over on the Islands for lunch $30 pp, leisure time and relaxation / swimming, complimentary Sunset Cruise on the Zambezi River, silver service dinner at the Lodge.
Day 5: Breakfast followed by a full day's tiger fishing from Mambova on the Upper Zambezi with lunch at the Island Lodge, silver service dinner at the Lodge.
Day 6: Early morning tiger fishing (for anglers not having their own tackle, $10 tackle hire pp), breakfast back at the Lodge deck overlooking the Zambezi River, then continuation of fishing trip, suggest a lunch cruise on the Zambezi, visit the authentic Mushekwa Village guided tour for $25 pp. leisure time and relaxation/swimming/massage, silver service dinner at the Lodge.
Day 7: Departure day – birding and island walk around the 23 baobab trees, Breakfast at the Lodge Deck overlooking the Zambezi River, packing and check out at 9.30, transfer to airport for your flight back.
RIVER SUITES: $3,570 / £2,600 pp
ISLAND SUITES: $4,170 / £2,995 pp
Included: All accommodation, meals at the Lodge, teas, coffee, mineral water and other drinks (excluding premium brands) while at the lodge, internal activities, daily sundowner river cruise, return transfer from Livingstone International Airport, statutory 10% service charge.
Not included: International airfares, tipping, passports, visas, meals and drinks other than in camp, costs associated with medical advice and medications for your trip etc.
*All costs are charged in US dollars and payments made in any other currency will be adjusted at the exchange rate at time of payment. The Pound Sterling costs above are set as a guide only.
** All extra activities are charged on location in USD$
*** All prices are subject by Zambian law to an additional 16% VAT (Value Added Tax) to that stated.
**** A 50% deposit is required to reserve places when booking. The remaining payment is due 90 days before arrival in Zambia
Equipment such as fishing rods, lures and tackle can be hired however please note this is basic fishing equipment. We would recommend that experienced fisherman bring their own specialist rods and preferred tackle.
See our Kit Page for a PACKING LIST advice & suggested FISHING KIT
Through our travel agent partners we are able to secure excellent rates for all your international and domestic flights and travel insurance that are not included in our packages.
Please ask for Details
Africa-Angler.com | African Fishing Trips - Extreme Adventure Fishing
All information above is true & accurate to the best of The Fish Finders Ltd's knowledge and belief
View our Terms & Conditions
Website Design by Qi Marketing

The unstressed waters vary from virgin island eddies and shallow rapids to deep flowing channels which boast the powerful Tiger Fish, Bream and the prized Upper Zambezi Yellow Fish. You can use your own fishing equipment, or the lodge's which is available for hire.
Mixed Activities Trip Itinerary
Climate:
Zambia's elevation on a plateau gives it a moderate to tropical climate with three distinct seasons: December to April is warm and wet, May to August (winter) cool and dry, September to November hot and dry. Average summer temperatures range from 25 to 35 deg C and winter from 6 to 24 deg C
Packing:
Layers are most practical for the fluctuating day/night temperatures of the Lower Zambezi Valley. Dull and/or neutral colours are more suitable for safari; white is definitely not practical. Don't bring too much - laundry is available at the lodge. It is best to pack hardy, durable clothing in a soft bag rather than a suitcase.
Also, don't forget to bring - cameras and binoculars, plenty of spare film or digital memory, spare camera batteries and recharger.
Time Zone:
Zambia is 2 hours ahead of Greenwich Mean Time, 7 hours ahead of Eastern USA time and 10 hours ahead of Pacific and Western time.
Vaccinations:
Travellers must note that on entering Zambia immigration, you may be asked to present a vaccination bulletin showing an up to date YELLOW FEVER vaccine. This is now law in Zambia. The Lower Zambezi is a malaria affected area so appropriate prophylaxis is advisable.
Visas:
At point of entry into Zambia, you will be required to buy a tourist Visa. A single entry is approx. 50$USD and a doube entry visa is 80$USD.
Royal Chundu is a family owned and run property that comprises of two luxurious lodges on the banks of the mighty Zambezi River, just upstream from the magnificent Victoria Falls. River Lodge is the larger of the two Lodges, while Island Lodge is the more exclusive.
Both lodges overlook a private stretch of the Zambezi. Let the sights and sounds of Africa transfix you as you rejuvenate mind, body and spirit in this timeless place where you will wander in the backyard of David Livingstone and discover the true spirit of Africa. Royal Chundu is the first Relais & Châteaux property in Zambia.
Wining and dining at Royal Chundu is an integral part of your experience. Meandering teak walkways lead to the main lodge, where traditional pan-African and international cuisine is freshly prepared by the executive chef.
Royal Chundu has facilities to cater for most events. Tie the knot in a variety of romantic settings or come spend your honeymoon here in luxury under the African stars.
One of the biggest celebrations in Africa, the Parrot Fish Run runs from June to August. It sees millions of fish swimming for miles down the Zambezi as they get caught in the main stream. Royal Chundu hosts the event, letting guests take part by either spectating or trying to catch the likes of prized African Tigerfish and Parrotfish. Local fishermen get involved too, using hand-woven reed and palm tree leave baskets to catch the fish.
The Chobe Riverfront is most famous for its large herds of elephants and cape Buffalo. On any one game drive you may see; waterbuck, lechwe, puku, giraffe, kudu, roan and sable, impala, warthog, bushbuck, monkeys and baboons, along with the accompanying predators lion, leopard, hyena and jackal.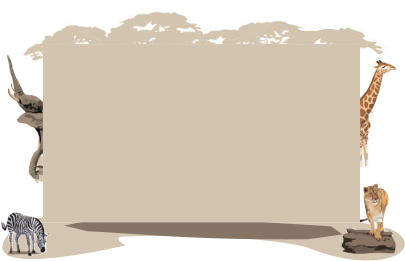 Royal Chundu's River Lodge offers a child-friendly getaway where families can relax and play together.
Children of all ages are welcome and specifically catered for in our unique Children's Club with a scheduled daily programme. River Lodge suites can sleep 2 adults sharing with 2 children.
Upon arrival, your guide will discuss activity options with you, taking into account the family size, children's ages and weather. Each child will receive a special River Safari Adventure Pack.
Please note, the general rule is that we only book children/ families in at River Lodge unless Island Lodge is taken out exclusively with 2 families and it's only them on the island.
Bird watching safari trips are available from Royal Chundu. Choose from a morning (sunrise), afternoon (sunset), night time or full day birding safari, all tailored to individual requirements. The full day safari includes a guided vehicle. There are over 400 bird species in the area.
VIEW THE ROYAL CHUNDU VIDEO

Zambezi River, 70km upstream from Victoria Falls
Luxury Zambezi lodges, River Suites & Island Suites
Tiger Fish ~ Bream ~ Upper Zambezi Yellow Fish
Great multi-activity trip for families and friends including game fishing. This destination is perfect for families, newlyweds, couples and partners for a fun, activity-filled, deluxe trip
River Suites: $3,570 / £2,600 pp
Island Suites: $4,170 / £2,995 pp